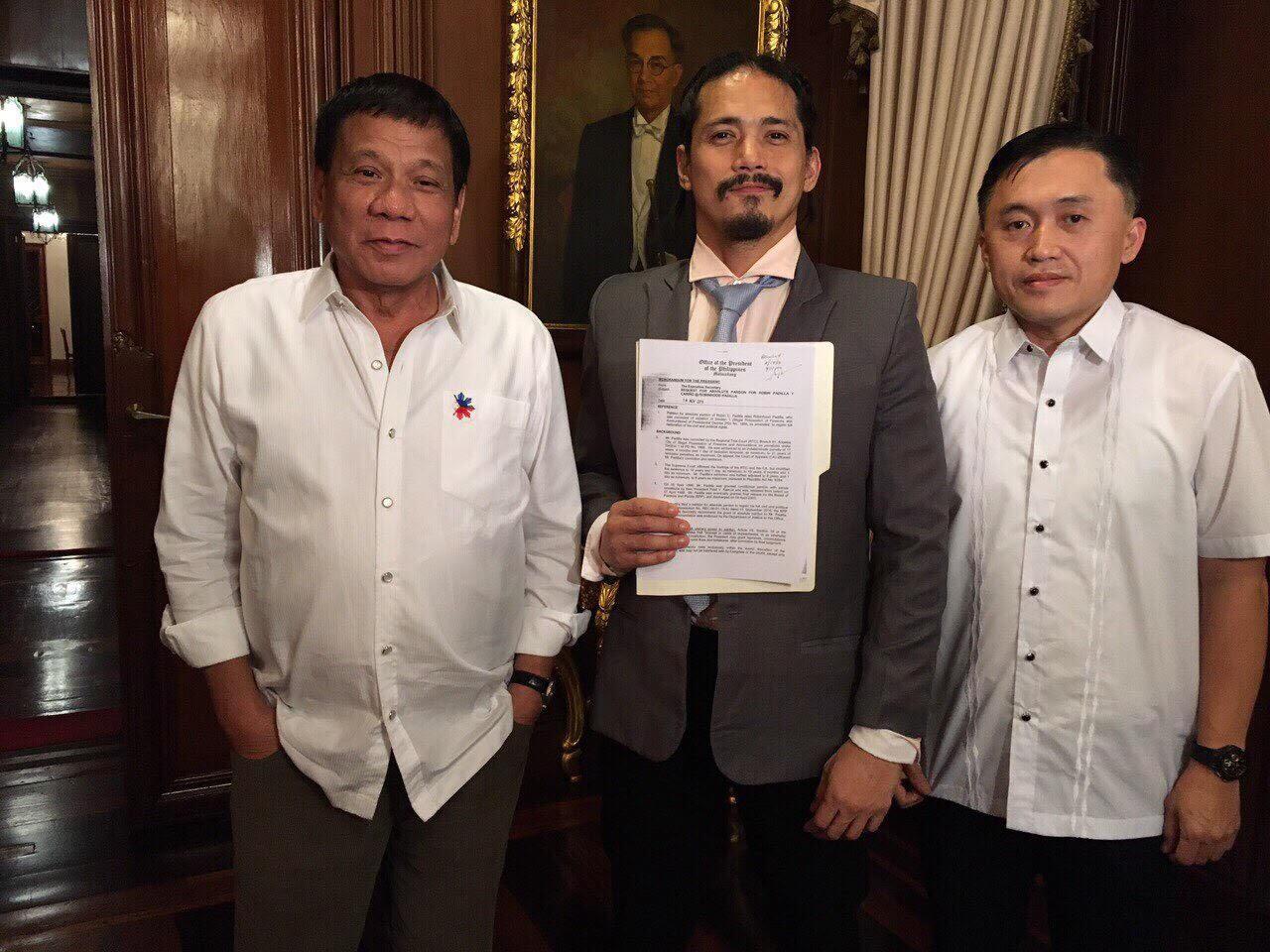 President Rodrigo Duterte has granted actor Robin Padilla absolute pardon after their meeting on Tuesday in Malacañang. Duterte confirmed the development in a dinner with reporters. "I just granted pardon in favor of Robin Padilla kasi yung original pardon niya hindi sinabi yung full restoration ng political and civil rights therefore he could not trravel, he could not get a permit… to possess a gun again. I really do not know the dimension of of what is meant by deprivation of political and human rights. But one thing is that you cannot vote, you cannot travel and therefore he could not be issued a passport," Duterte said.
— GMA News (@gmanews) November 15, 2016
According to a source, Padilla was only scheduled to meet the President at the Palace, but was surprised when the papers for his clemency were already ready when he arrived. Padilla, a staunch supporter of Duterte prior to his rise to the presidency, was convicted for illegal possession of firearms in 1994 and sentenced to a 21-year prison term. He began to serve the term after the ruling was upheld by the Court of Appeals in 1995. He was released after being granted conditional pardon by former President Fidel Ramos in 1997. Last August, Padilla was among the names recommended by the Board of Pardons and Parole for executive clemency. [
Source
]
So what can you say about this one? Let us know your thoughts in the comment section below, and don't forget to share this blog post to your family and friends online. And also, visit our website more often for more updates.