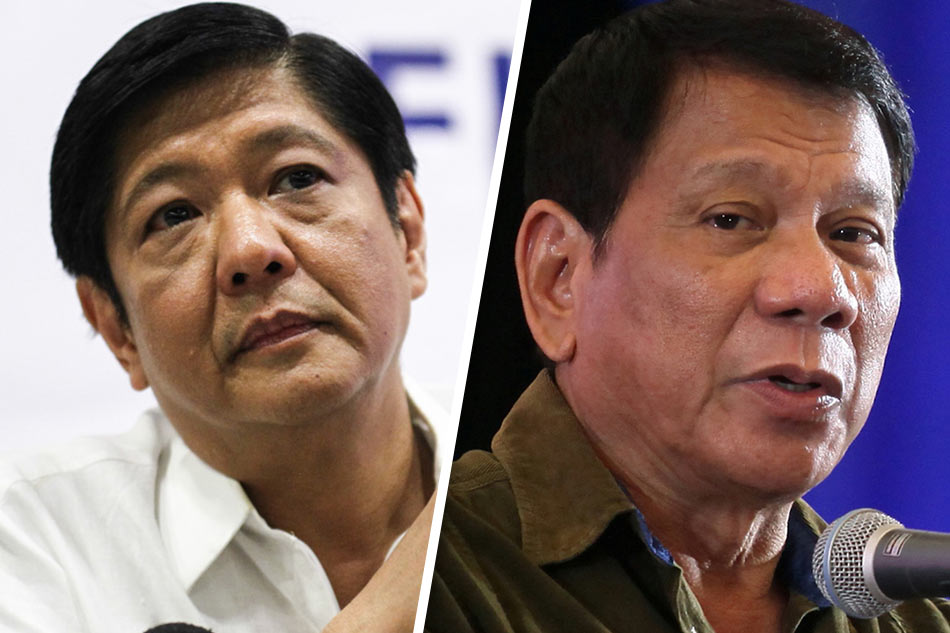 BEIJING, China - President Rodrigo Duterte on Wednesday introduced former Senator Bongbong Marcos to the Filipino community in Beijing, China as the next vice president-- that is if he wins his electoral protest.
Marcos and his sister, Ilocos Norte Governor Imee Marcos, were sharing the same stage where the president was speaking.
Duterte introduced Marcos saying he would be vice president if he wins his election protest.
"Si Bongbong, kung manalo siya sa protest niya, baka bago ang ating bise president," Duterte said before members of the Filipino community in Beijing.
(Bongbong, if he wins the protest, would be our new vice president.)
Marcos lodged an election protest against Vice President Leni Robredo on June 29, just a day before the outgoing Camarines Sur congresswoman assumes the second-highest office in the country.
He claimed that massive and "blatant" fraud took place, paving the way for the administration candidate to win the vice-presidential race.
The son and namesake of the late strongman Ferdinand Marcos
lost
to Robredo by around 200,000 votes.
Duterte has openly expressed his support to Marcos and the family of the late dictator.
Source: http://news.abs-cbn.com/news/10/19/16/duterte-bongbong-could-be-our-new-vp
So what can you say about this one? Let us know your thoughts in the comment section below, and don't forget to share this blog post to your family and friends online. And also, visit our website more often for more updates.